Introduction
Social health is more than just the prevention of mental illness and social problems. Being socially healthy means increased degree of happiness including sense of belonging and concern for others.
As we grow, social ties start building their place in our lives. We become a part of different communities around us like, school, college, office etc. These positive relations help us build a support system making us healthier. Social health might seem ignorable and difficult to address yet it stands as one of the pillars of health.
It has been proven with relevant incidence that those who are well integrated in the society have longer and healthier life. A review published in PLoS Medicine indicates that good social relationships are were associated with 50% increase in survival chances. Read more…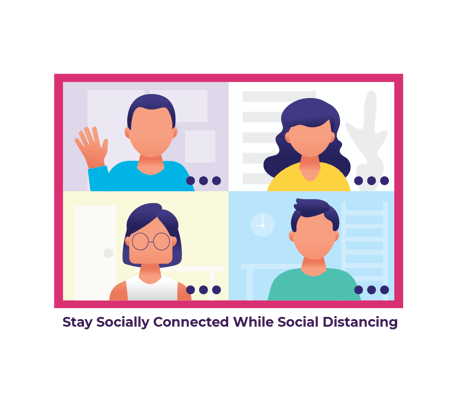 WHAT IS SOCIAL HEALTH? A PILLAR OF WELLNESS WORKERS NEED NOW
For many, the depletion of social health has been one of the largest psychological challenges of dealing with the COVID-19 pandemic.
In May, Pew Research Center reported a third of Americans felt high levels of psychological distress during a two-month social distancing period.
In an era that's rapidly changing social connections for individuals, now more than ever it's important for employees to maintain their social health. Those who are socially well often live longer and enjoy better health. Read more…
SOCIAL WELLNESS IS THE KEY TO A HEALTHY LIFESTYLE
What is Social Wellness?
"Social wellness refers to the relationships we have and how we interact with others. Our relationships can offer support during difficult times. Social wellness involves building healthy, nurturing and supportive relationships as well as fostering a genuine connection with those around you," according to the University of California, Davis.
It is one aspect of the total health equation, which is now receiving greater emphasis from the medical community.
Why is it so Important Today?
Social wellness is important, because the positive effects of developing and maintaining healthy relationships are endless. People who are socially well enjoy huge health benefits and might even live longer. According to mhnews.org, "Social isolation or having few social contacts has significant health implications on one's overall health (p. 24)".
Research has shown that:
The health risks of isolation are comparable with smoking, high blood pressure and obesity.
The heart and blood pressure of people who have positive relationships respond better to stress.
A strong social network is associated with a healthier endocrine system and healthier cardiovascular functioning.
A healthy social life can enhance the immune system's ability to fight off infectious diseases. Read more…