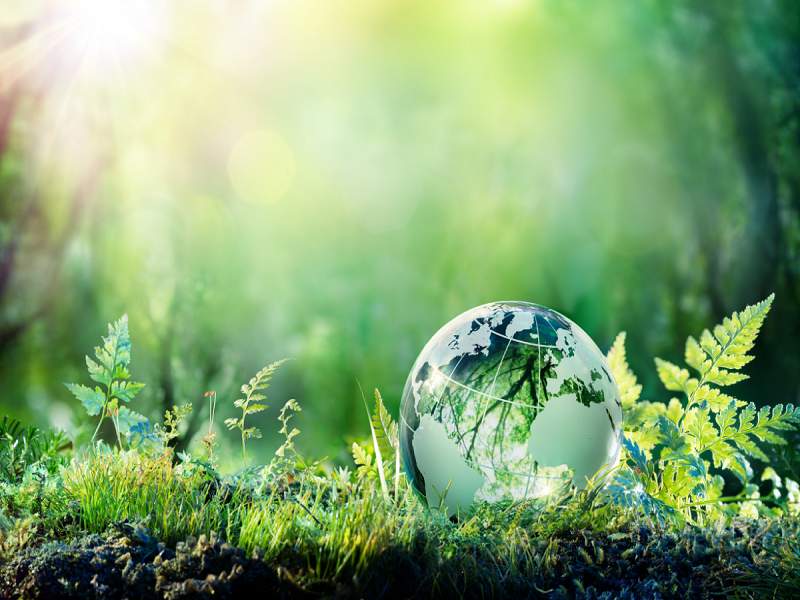 "Many communities lack access to nutritious, affordable food; are denied safe places to walk and exercise; or live near polluting factories. The health risks for these families are greater. We support research and action to help ensure healthy environments for all."
–APHA Executive Director Georges Benjamin
Environmental health is the branch of public health that: focuses on the relationships between people and their environment; promotes human health and well-being; and fosters healthy and safe communities. Environmental health is a key part of any comprehensive public health system. The field works to advance policies and programs to reduce chemical and other environmental exposures in air, water, soil and food to protect people and provide communities with healthier environments. Read more…
Definitions of Environmental Health
Environmental health is the science and practice of preventing human injury and illness and promoting well-being by
identifying and evaluating environmental sources and hazardous agents and
limiting exposures to hazardous physical, chemical, and biological agents in air, water, soil, food, and other environmental media or settings that may adversely affect human health.
Definition of an Environmental Health Professional or Specialist
An environmental health professional or specialist is a practitioner with appropriate academic education and training and registration or certification to
investigate, sample, measure, and assess hazardous environmental agents in various environmental media and settings;
recommend and apply protective interventions that control hazards to health;
develop, promote, and enforce guidelines, policies, laws, and regulations;
develop and provide health communications and educational materials;
manage and lead environmental health units within organizations;
perform systems analysis;
engage community members to understand, address, and resolve problems;
review construction and land use plans and make recommendations;
interpret research utilizing science and evidence to understand the relationship between health and environment; and
interpret data and prepare technical summaries and reports. Read more…
Healthier environments could prevent almost one quarter of the global burden of disease. The COVID-19 pandemic is a further reminder of the delicate relationship between people and our planet.
Clean air, stable climate, adequate water, sanitation and hygiene, safe use of chemicals, protection from radiation, healthy and safe workplaces, sound agricultural practices, health-supportive cities and built environments, and a preserved nature are all prerequisites for good health.
Soaring e-waste affects the health of millions of children, WHO warns
Promoting healthy, safe and resilient workplaces for all Read more…
More than 12 million people around the world die every year because they live or work in unhealthy environments.1 Healthy People 2030 focus on reducing people's exposure to harmful pollutants in air, water, soil, food, and materials in homes and workplaces.
Environmental pollutants can cause health problems like respiratory diseases, heart disease, and some types of cancer. People with low incomes are more likely to live in polluted areas and have unsafe drinking water. And children and pregnant women are at higher risk of health problems related to pollution.
Tracking environmental pollutants is key to figuring out where and how people are exposed. Laws and policies to reduce different types of pollution can also help prevent many serious health problems and deaths. Read more…
Is Your Environment Making You Lonely?
Five ways to create places that connect us
From streets to senior living centers, the spaces where we live impact our sense of belonging, trust in others, health, and happiness. The hopeful news is that it is possible to create places that connect us.
Loneliness and social isolation are undermining the health and well-being of millions of people—and changes in our buildings and infrastructure design have exacerbated this. Unwittingly, many of us have moved from more communal and public life to increasingly privatized and separated ways of living. Read more…
Is Forest Therapy For Real?
I'm wondering if the forest therapy that originated in Japan is available in the U.S. Or is it something we're just supposed to do on our own to reduce stress?
In its simplest form forest therapy, also called forest bathing, is just spending time in the woods as an antidote to the sometimes-jarring sounds, sights, and smells of city life. Of course, you can get that kind of respite on your own, but a more organized version of forest therapy has now been introduced in the U.S. The Association of Nature and Forest Therapy Guides and Programs, founded in 2012, is currently training forest therapy guides. The group hopes to raise awareness of the benefits among health care professionals, and programs are being established nationwide.
Is Nature Deficit Disorder Real?
I recently heard a friend use the term "nature deficit disorder." Is this a real illness?
The term "nature deficit disorder" was invented by Richard Louv, an American journalist. In his 2005 book Last Child in the Woods, he lamented the trend toward children spending less unstructured time outdoors, and presented his view that the result of this "deficit" is a wide range of mental and physical problems. Read more…
Transitioning to Organic Production
What is Organic Farming?
The USDA defines organic agriculture as "a production system that is managed to respond to site-specific conditions by integrating cultural, biological, and mechanical practices that foster cycling of resources, promote ecological balance, and conserve biodiversity."
More specifically, organic farming entails:
Use of cover crops, green manures, animal manures and crop rotations to fertilize the soil, maximize biological activity and maintain long-term soil health.
Use of biological control, crop rotations and other techniques to manage weeds, insects and diseases. Read more…
Organic Farming: Organic Farming Practices in India
What is organic farming / organic farming concept and development
Organic farming system in India is not new and is being followed from ancient time. It is a method of farming system which primarily aimed at cultivating the land and raising crops in such a way, as to keep the soil alive and in good health by use of organic wastes (crop, animal and farm wastes, aquatic wastes) and other biological materials along with beneficial microbes (bio fertilizers) to release nutrients to crops for increased sustainable production in an eco friendly pollution free environment.
As per the definition of the United States Department of Agriculture (USDA) study team on organic farming "organic farming is a system which avoids or largely excludes the use of synthetic inputs (such as fertilizers, pesticides, hormones, feed additives etc.) and to the maximum extent feasible rely upon crop rotations, crop residues, animal manures, off-farm organic waste, mineral grade rock additives and biological system of nutrient mobilization and plant protection".
FAO suggested that "Organic agriculture is a unique production management system which promotes and enhances agro-ecosystem health, including biodiversity, biological cycles and soil biological activity, and this is accomplished by using on-farm agronomic, biological and mechanical methods in exclusion of all synthetic off-farm inputs". Read more…
The Best Organic Farms to Visit in India
Although organic farming is a controversial concept in India, it has been saving many farmer lives and gaining prominence with city dwellers.
Thankfully, some have taken it upon themselves to produce or support farmers who produce crops without the use of genetically modified organisms, artificial fertilisers, pesticides and livestock feed additives. Here are the best organic farms where you can get fresh, unadulterated produce from in India. Read more…
Organic livestock farming: A revolution in the making
Ensuring a profound balance in the functionalities between the organic suppliers and the global market might just turn out to be most influential revolution the human race has ever encountered.
According to a recent report by organic giants FiBL and IFOAM-Organic Internationals, 186 countries of the world today are involved in organic activities. In fact, organic farmland now covers an area of more than 71.5 million hectares. Read more…
HOW ARE ANIMALS RAISED ORGANICALLY?
Animal welfare is a top priority for organic farmers. By law, U.S. organic farmers are required to raise animals without the use of antibiotics or synthetic growth hormones. Plus, organic farmers must provide animals with 100% organic feed and safe, clean, cage-free living conditions.
In addition, organic farmers must provide their animals with access to the outdoors and pasture so that they can roam freely. In fact, organic standards require that cows graze on rich, nutritious grass for a minimum of one third of their lives.