The Best 20-Minute At-Home Workout for Beginners
At-home workout
Customizing your workout
Tips for beginners
Starting a new exercise routine can be intimidating AF, especially if you're new to fitness. But don't worry! This 20-minute at-home workout for beginners is a great way to jump-start your #FitnessGoals. And the best part? You can do it all at home. Let's kick it! Read more…
10 Hip Stretches We All Need In Our Lives
Women's Health +Exclusive
The 15 Best Calf Exercises You Can Do
Women's Health 2021 Healthy Sleep Awards
These Quad Exercises Will Set Your Legs On Fire Read more…
Andrew Weil's Anti- Inflammatory Diet
Eating Well for Optimum Health
Dr. Andrew Thomas Weil is an American celebrity physician, a doctor who advocates for alternative medicine including a unique breathing technique. He is the Director and founder of the Program in Integrative Medicine (PIM) at the University of Arizona in Tucson. He rightly says, "Get people back into the kitchen and combat the trend toward processed food and fast food."
What if you could curb inflammation in your body, and lose weight as a bonus? That's the idea behind Eating Well for Optimum Health by Andrew Weil, MD.
The Anti-Inflammatory Diet emphasizes choosing and preparing foods that help keep you healthy. It's not a weight-loss plan, although some people do lose weight on it. On this diet, Weil says, you'll get steady energy and meet your nutritional needs in a way that you can live with for years to come.
"As a practitioner and teacher of integrative medicine for the last thirty years, it has been my personal mission to drive research, education, and clinical practice to advance a philosophy of health that addresses mind, body and spirit. I believe that integrative medicine is the future of medicine and health care." —Dr. Andrew Thomas Weil
As for whether it will keep you healthy, what you eat definitely matters. But so do other things, including your genes, being active, and not smoking.
What You can Eat and What You Can't? Read more…
What is the Healthiest Wine to sip On? Diabetes, Cancer Benefits? Read more
10 Popular Diets, Explained Read more
Healthy Eating & Nutrition

Are you getting the nutrients you need? Learn top sources for vitamins and how much you need in your diet.
VITAMINS AND NUTRIENTS
How to Get Your Vitamin D
Vitamin D is essential for healthy bones, and a lack of it can lead to health problems, including cardiovascular disease. Learn how to get plenty of vitamin D and how to treat a vitamin D deficiency.
Top Foods for Calcium and Vitamin D
Calcium and vitamin D are important to prevent bone loss and osteoporosis. Learn where to get the calcium and vitamin D your body needs.
Are You Getting Enough Vitamin B12?
Vitamin B12 is essential for good health, but some people may not be getting enough. Learn about symptoms of a vitamin B12 deficiency and how it can be treated. Read more…
Fitness Basics For Heart Health
Eating healthy and staying active are some of the most important things you can do to prevent heart disease and improve your personal well-being. Whether you're trying to lose weight, stay active as you age or shake-up your normal exercise routine, the American Heart Association is here to help you understand fitness basics and the impact physical activity – or lack thereof – can have on your health.
Featured Articles
How Can I Help My Child Be More Physically Active?
Move more for Whole Body Health Infographic
Target Heart Rates Chart Staying Hydrated in the Heat
Eat smart this summer
Pregnancy & Maternal Health
American Heart Association Recommendations for Physical Activity in Adults and Kids Read more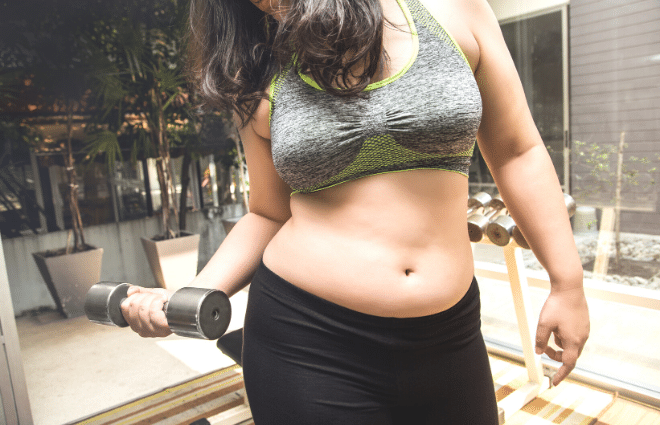 We Help Women lose weight quickly, safely, and consistently
How to Stop Gaining Weight from Anxiety?
Anxiety makes life very complicated.
The things that most people do without a second thought can be incredibly challenging for an anxiety sufferer.
Anxiety can affect every area of your existence, including:
sleep quality
eating patterns
social life
concentration and energy levels
motivation
confidence and self-esteem
work performance Read more…
Lose Weight with MyFitnessPal.com — for FREE!
Losing weight isn't easy – we know. But with a membership to MyFitnessPal.com, you'll get the tools you need to successfully take weight off – and keep it off. And best of all, you can signup for free, no strings attached. So put away your credit card – you'll never have to pay a cent.
Study after study has confirmed the benefits of keeping track of the food you eat and the activity you do. It's simple – the more consistently you track your food intake, the more likely you are to lose weight. That's why every successful weight management program suggests that you keep a food diary and/or an activity log. But recording everything you eat without the right tools can be tedious at best, or simply impossible at worst. Read more…
Health and Fitness Club Management Software
Fast and powerful management software built to take your fitness business to the next level.
Deliver an Exceptional Member Experience, and build a loyal community with studio management software that has been designed with ease-of-use in mind. Read more…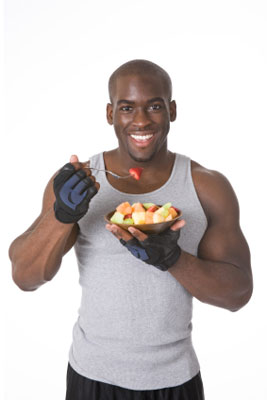 What should I eat before, during, and after my workouts?
It's the age-old question – what (and when) to eat to set the stage for a great workout and optimal performance without nagging abdominal pains, hunger pangs, and premature exhaustion?
Avoiding GI distress before and during a workout or race is a matter of being smart about what and when you eat. First, never ever try out a new food on race day. Experiment before the big event to find what works for you. Read more…
Discover meal plans, diet tips, supplements info and delicious recipes to help improve your sports nutrition.
Great-tasting meals to help you build mass, cut fat, and recover.
What is the volume tricks diet and how can it help in weight loss?
Here's even room for dessert (sometimes) — after you eat your vegetables.
Diet dilemma: should try keto to drop body fat?
Here's how to be smart about adopting a high-fat, low-carb eating plan. Read more…
See our nutritionist-approved picks for the best recipes, snack ideas, and ingredient suggestions for energy and recovery. Here's what to eat, and why?
• Cardio-friendly foods
• Strength-training meal ideas
• Fitness-friendly snacks
• Can chocolate really help your workout?
• How to Stop Eating After Exercising
• 6 Rules for Post-Workout Meals
• Get Stronger with Protein-Rich Foods
Nourishing healthy meal ideas
Looking for healthy midweek meals? Try our nourishing recipes for healthier pasta, curries and stews as well as low calorie dinner classics such as colorful soups and vibrant salads. Also check out our low calorie meal ideas and quick healthy recipes for more inspiration. Read more…
We're a team of three fun-loving real food Registered Dietitian Nutritionists. We're so happy you're here where we dish on all things nutrition and serve up healthy gluten-free & allergy-friendly recipes for everyday life. The Real Food Dietitians is the passion-driven product of Registered Dietitian Nutritionists Stacie Hassing and Jessica Beacom. They've combined their love of nutrition, health and real food with the concepts of ease and convenience to bring you recipes that are big on flavor but short on ingredients. Read more…
Bitter Foods Are Incredibly Good for Your Gut and Digestion—Here, the Top 10 That RDs Recommend
Of the five different types of taste—sweet, salty, sour, bitter, and umami—bitter isn't exactly the crowd favorite. But if you see bitterness as something to avoid, you're missing out both in terms of flavor and nutritional benefits. What's more, the wide range of bitter foods and drinks available to us covers a lot of ground; chances are, there are plenty of bitter foods you actually really enjoy already (see also: cacao, coffee, and cranberries).
According to registered dietitian Theresa Shank, RD, bitter foods can have a sharp, tannic, and sometimes pungent flavor and include vegetables, fruit, herbs, and drinks. Some bitter foods are subtle in flavor, and many also express elements of sweetness, sourness, and so on (so eating the foods included in the bitter foods list below won't taste like you're eating soap). Read more…